The process.
(in a nutshell)
The first step in any identity design project is research. The scope of the research and the approach will vary depending on whether the assignment is a new identity design or a refresh of an existing identity. In either situation, we follow a disciplined process to gain a deep understanding of the business, it's mission, vision, and ideal customer before beginning to design.
The River Wellness project presented us with an opportunity to build a visual identity from the ground up. Knowles Landing in Middle Haddam, Connecticut had been a successful vacation rental property for five years, but the owner had a desire to make this beautiful riverfront estate more than a vacation destination. She had a keen interest in holistic lifestyle alternatives that she felt compelled to share with her guests. Her vision was an energy retreat that would provide women with an opportunity to unplug from their hectic lives and immerse themselves in an environment geared toward exploring healthy lifestyle alternatives.

We began our research with a one-on-one strategy workshop with the owner. Through a guided process, we helped her articulate her vision for River Wellness. Together we brainstormed one word answers to six questions: 1.) CLIENTELE: How would you describe your ideal clientele? 2.) CULTURE: How would your future community of clientele describe River Wellness? 3.) VOICE: Every brand has a voice. How does River Wellness sound to others? 4.) FEELING: How do your clientele feel after a River Wellness experience? 5.) IMPACT: What tangible impact do you have on your clientele? 6.) DIFFERENTIATE: What makes River Wellness unique compared to similar businesses?
Once we had a list of at least six words for each question, we asked our client to narrow each list to her top three relevant words, then to edit each list to one relevant word. At this point sometimes it's impossible to let go of some favorite words so we're not hard and fast on the "one word per list" rule. The resulting key words have narrowed the focus of the River Wellness vision and will guide the project going forward.

Armed with our keywords and images from the vacation rental listing, we head back to the studio to begin the design process. The first element of the identity system to be designed is the trademark. The trademark, more commonly referred to as the logo, combines a symbol and a wordmark. The symbol conveys the energy inspired by a retreat at River Wellness. The wavy lines represent the flow of the river, the green represents nature, and the rising sun suggests a new day of discovery. Together, the elements of the symbol reflect the view from the Victorian home that houses the retreat. We chose a font for the wordmark that represents the quiet elegance of the River Wellness estate.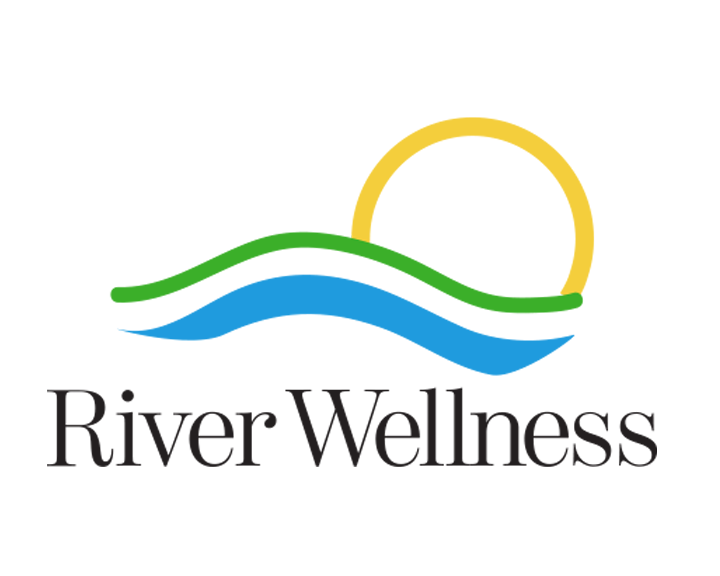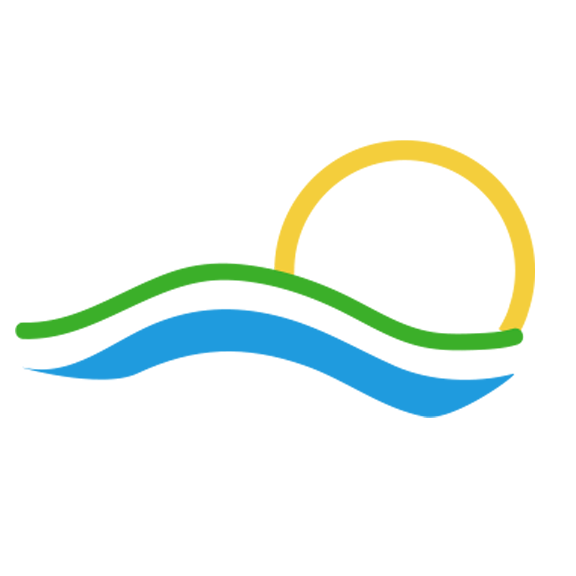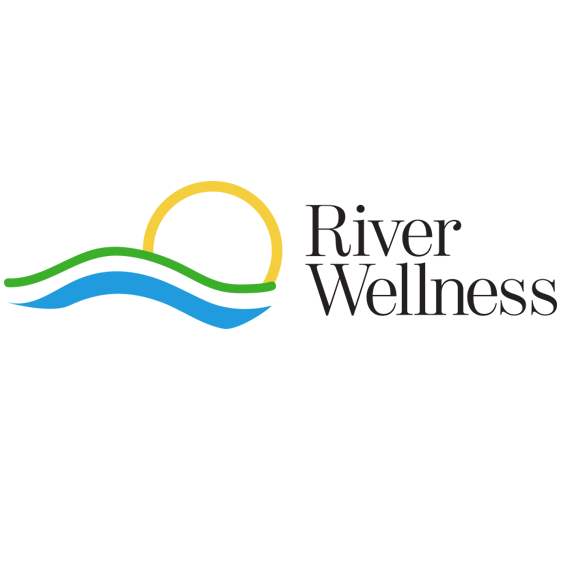 Once the logo was approved and finalized we began work on the River Wellness website. We typically create a "mood board" before a website or print design project. Once again, using the results of our strategy session with our client we create a file that will represent the visual style of the brand. Colors, fonts and photographic style are the key elements of a mood board. This is a convenient way to share our vision with a client and get their approval before we invest a lot of time in the project. You can view the project (and book yourself a sweet retreat) at river-wellness.com