Repositioned and Refreshed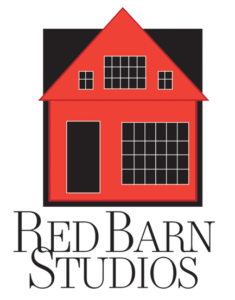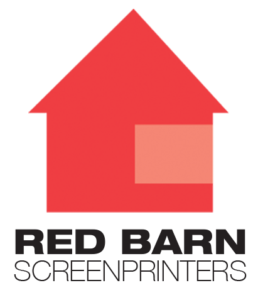 We started by updating their logo. The barn symbol had built considerable equity over the years, so it was important to retain that recognition in any new version. The initial name "Red Barn Studios" was meant to encompass both the screenprinting business and the design studio. Over time, Red Barn Studios became known primarily for the print side. Since the screenprinting business and design studio had grown into two distinct brands it was clear that now was the time to change the name to Red Barn Screenprinters. We created a streamlined version of the barn symbol and modernized the font for the wordmark.
The Red Barn website was heavy with consumer information regarding process, pricing and endless options for garment selections. We pared down the information to just the essential—FAQs are answered right on the home page with lighthearted text and bold graphics. Streamlining the site left it lean, colorful, and creative.  Visit the site.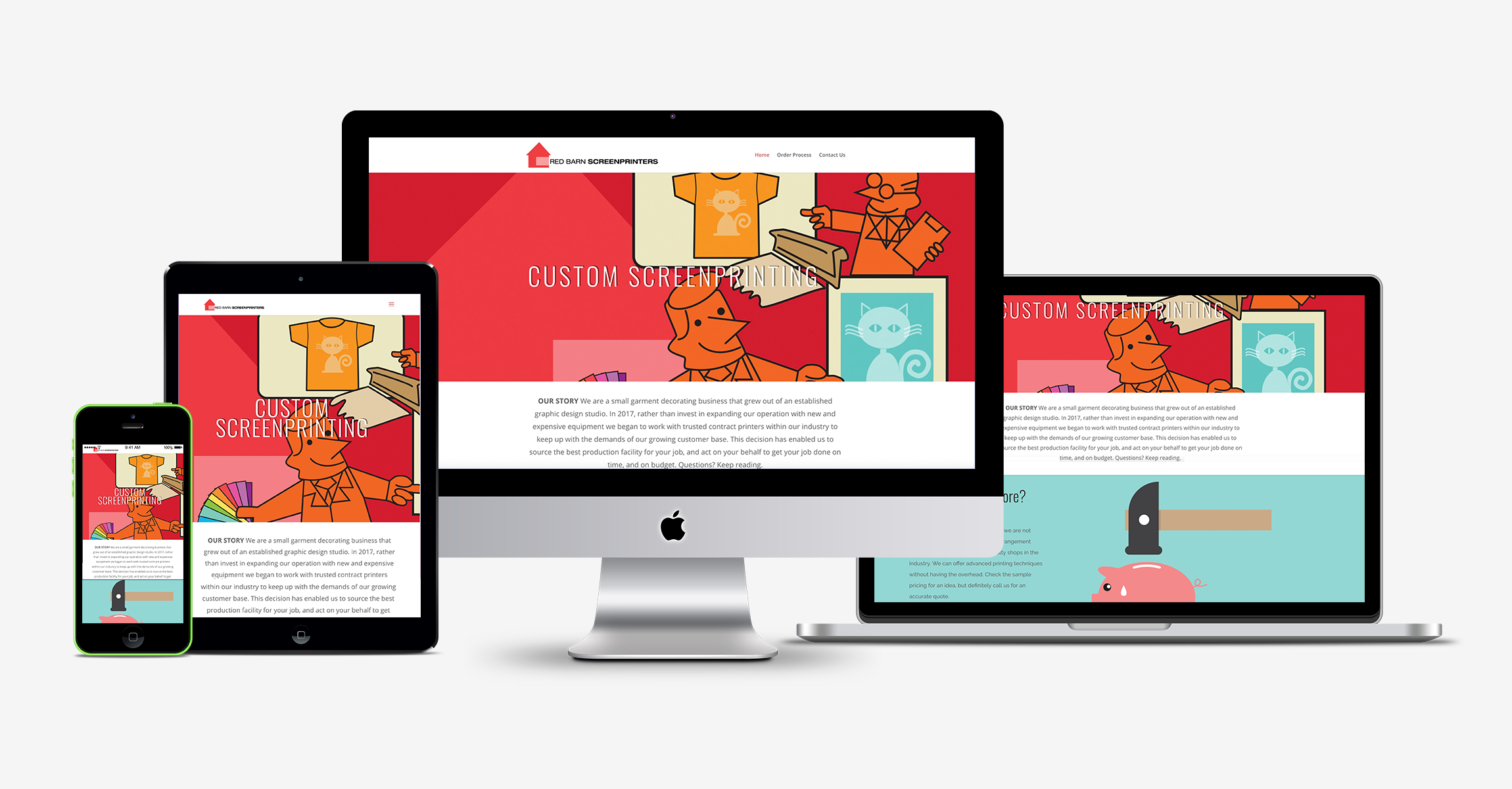 Choosing to focus on design and rely on contract printers for production was a difficult business decision for Red Barn. In narrowing their focus to working with clients that appreciate good design they may risk losing the market segment that is shopping around for the best deal. But at the end of the day, they'll be doing the work they love, for loyal clients that appreciate their talent. We think that's a pretty good position to be in.