As they approached their first anniversary, Five Churches asked us to design a label for a limited-release anniversary stout. We designed a "One Year Beer" logo and an accompanying "Cheers to One Year" logo for the celebration promotion. The "5" from their logo was seamlessly integrated into the design.
We lowered the steeple skyline and filled the night sky with celebratory fireworks. Printing specs included silver and gold metallics on a matte gray background with a tactile gloss UV on the steeples. The printed labels met and exceeded our expectations. Rotating the bottle gives the effect of fireworks going off in the night sky as light hits the bottle.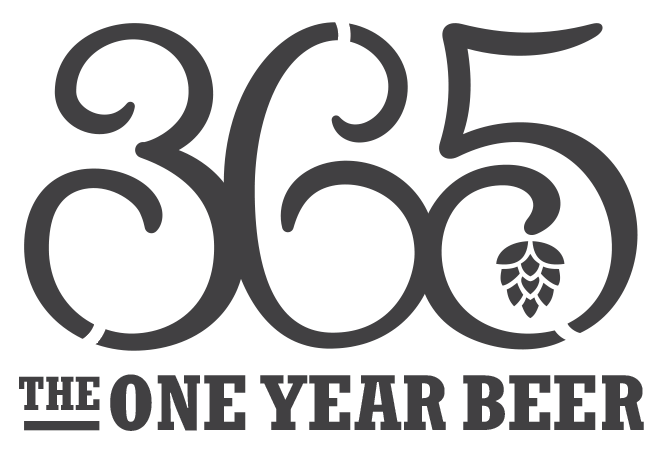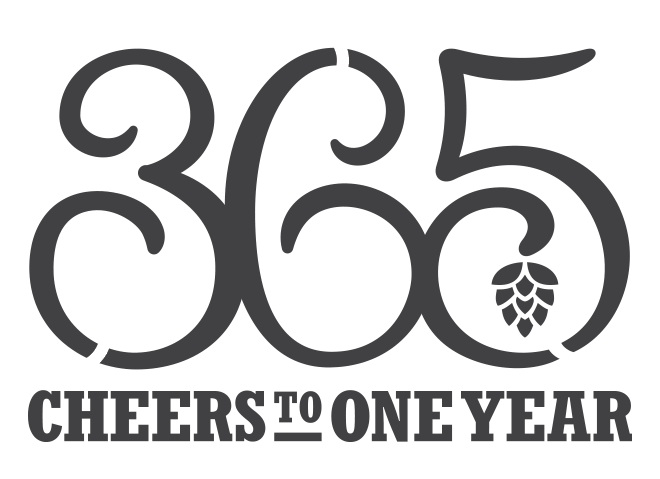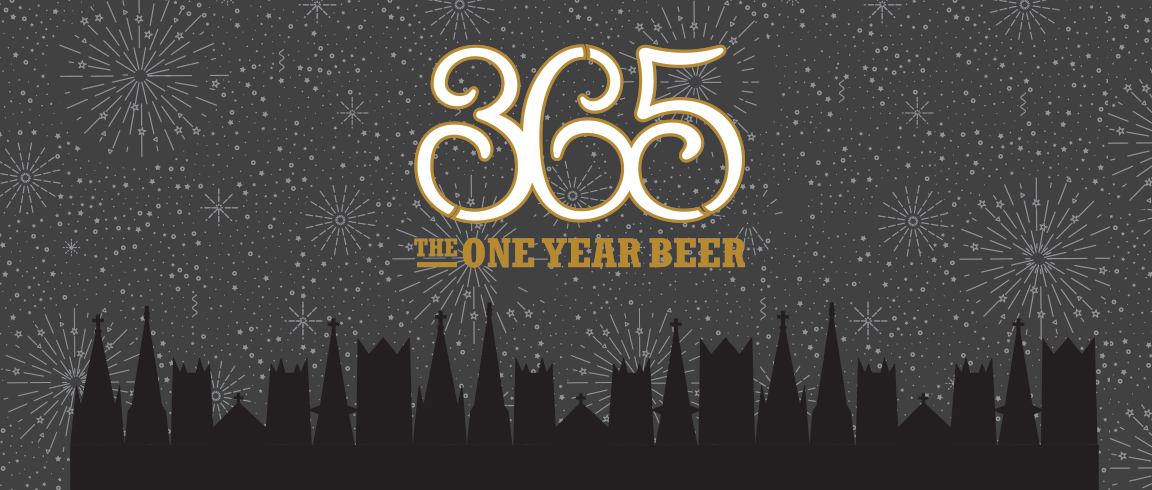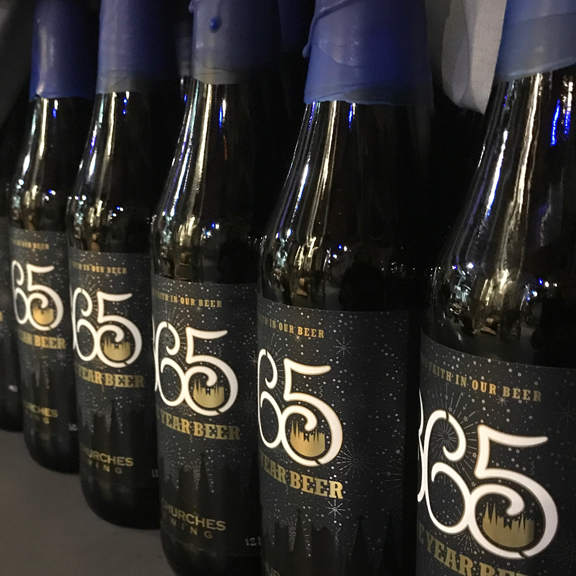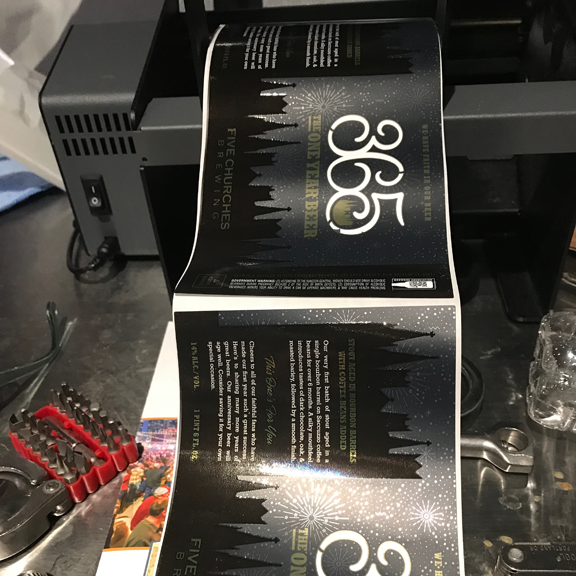 We created a second version of the theme by adding color and much bigger and "louder" fireworks. While sophisticated and subtle worked well for a limited-release barrel-aged stout label we wanted to pack more punch into the promotional items which included t-shirts, posters, and social media.