We Are Graphic Designers
We partner with businesses of all types and sizes to develop affordable, effective visual brands- for print and web.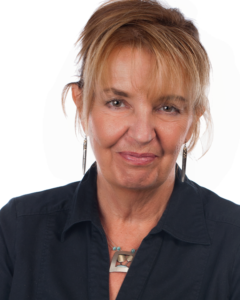 Teri Prestash
Owner/Creative Director
As third generation entrepreneur, I have a special interest in helping family-owned businesses tell their story and define their visual brand. Using a strategic approach, I design integrated visual communications that increase brand recognition and foster customer loyalty.
Prior to opening Generate Studios in the summer of 2018 I worked for nearly three decades as a freelance graphic designer.
Update 4.1.20: In these stressful times I want more than ever to help small businesses succeed and come through the current crisis stronger. How can I help you?
If you have a project in mind that you think you have to table because of the uncertainty of the economy, we should talk:
Schedule a call at: chatwithTeri.com
THE POSTER PROJECT
Mid-December 2019, inspired by a growing trend on Instagram, I committed to designing a poster a day for 365 days. I quickly realized that it was an excellent creative outlet for me to "flex my design muscles" and express my feelings about life and the world around me. Sometimes humorous, sometimes serious, always authentic: Design Diary on Instagram.